Chicken & Okra Soup.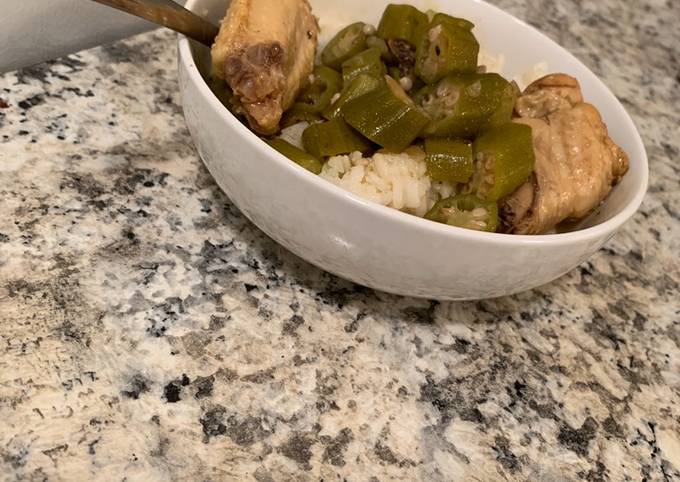 You can have Chicken & Okra Soup using 14 ingredients and 0 steps. Here is how you achieve that.
Ingredients of Chicken & Okra Soup
It's 3 Tablespoons of Oil of your choice.
You need 4 of Capfuls of Apple Cider Vinegar (optional).
It's 6 1/4 cups of water.
It's 2 Tablespoons of Parsley Flakes.
Prepare 2 Tablespoons of Basil Leaves (minced).
Prepare 3 Tablespoons of (non-spicy) Chili Powder.
It's Pinch of Sea Salt.
Prepare 1/2 Tablespoon of Curry Powder.
You need 1 Pound of Chicken Wings.
It's 1 bag of Frozen Okra (9 oz) [I got from Dollar Tree].
It's of Rice (optional).
Prepare 1 Cup of White Rice.
It's 1.5 Cups of Water.
You need Pinch of Salt.
Chicken & Okra Soup instructions