Basic sourdough bread.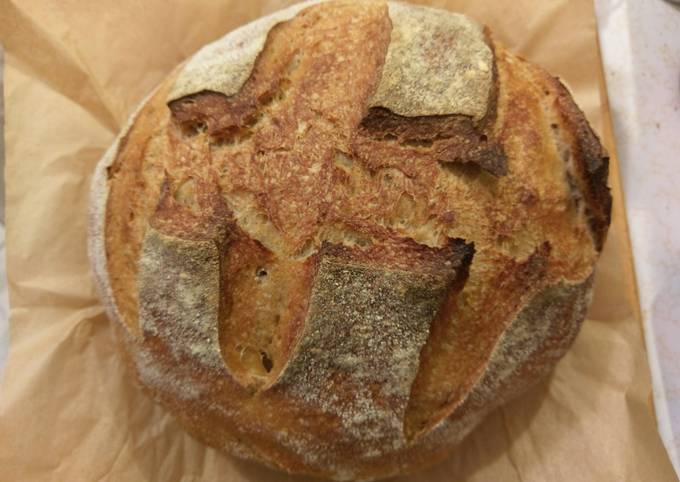 You can have Basic sourdough bread using 4 ingredients and 8 steps. Here is how you cook that.
Ingredients of Basic sourdough bread
You need 500 g of sourdough starter.
It's 500 g of bread flour.
You need 275 ml of water.
Prepare 15 g of salt.
Basic sourdough bread instructions
Mix starter, flour, water together until it barely comes together..
Wait 20 minutes while the flour hydrates..
Add salt, stretch and fold several times..
In 10+ minute intervals, continue to stretch and fold until the dough is smooth..
Let it rise for 1-2 hours, then form it into whatever shape you like..
Let it rise again, preheat oven and enamel dutch oven to 500°F..
Place dough on a sheet of parchment, and into the dutch oven. Score the surface with a razor blade, cover, and throw it into the oven..
After about 15 minutes, lower the oven temperature to 400°F. Bake until internal temperature reaches at least 180°F, then remove and cool for at least one hour..